Skeistua
Skeikampen's smallest and most intimate café with a fantastic rustic environment outside and inside.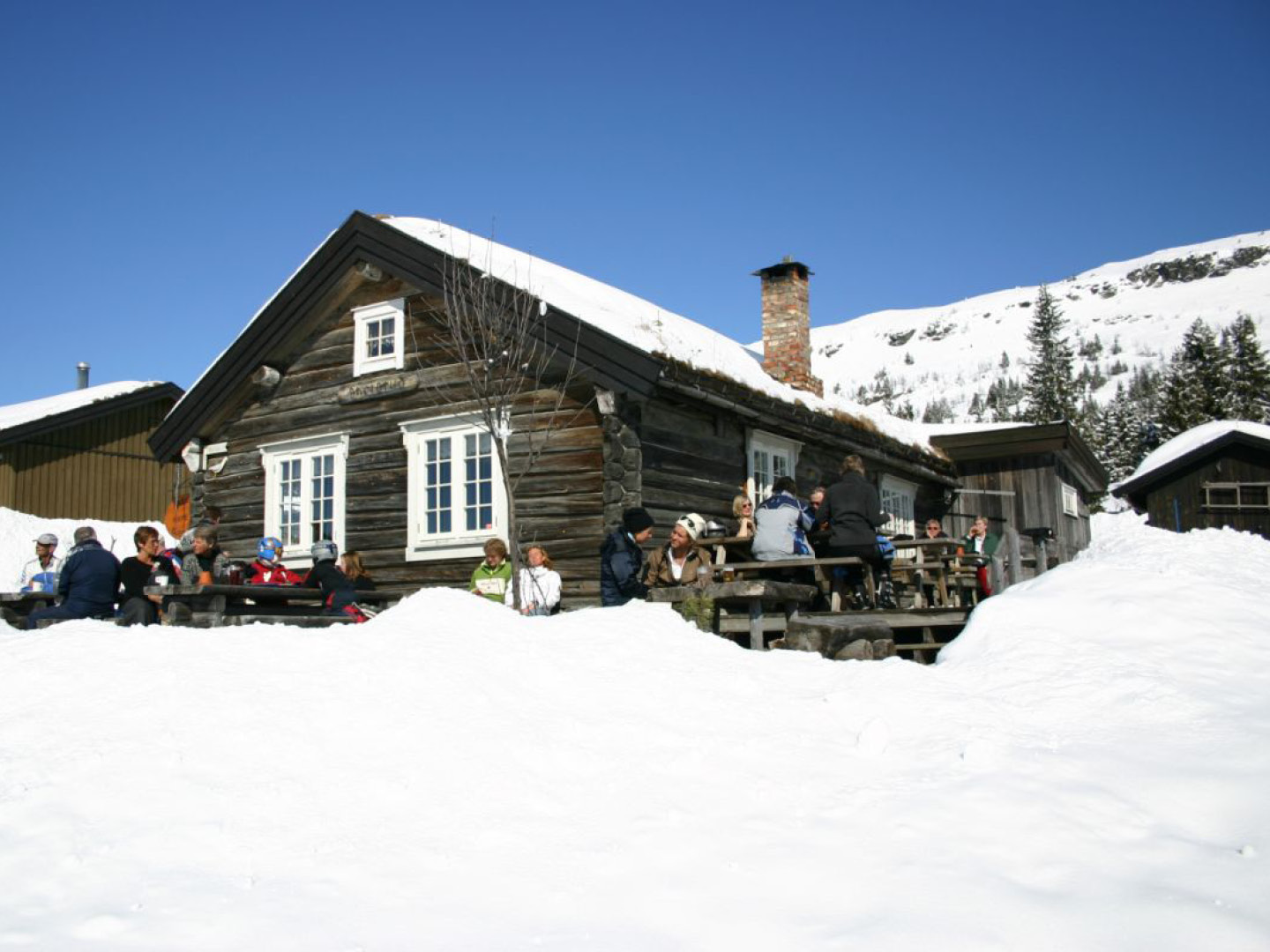 Skeistua café is an old original Norwegian log house from 1850, is decorated with rustic furniture and antiques. This provides a unique dining atmosphere. The place is located nearby Skeikampen church. Skeistua has a very nice terresse for outdoor dining and long suntime.
On the menu we have several traditional Norwegian dishes such as freshly made waffles, sour cream porridge, cured meats with flatbread and so on. In addition, you will find more modern dishes such as burgers, tapas, various soups and nachos.
Click here for opening hours and more information about Skeistua